Mentor Line up subject to change
RONAN CHRIS MURPHY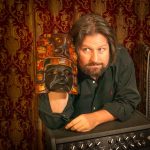 Ronan Chris Murphy has diverse credits ranging from Prog-Rock legends King Crimson to YouTube sensation Tay Zonday to shock rockers GWAR and everything in between, including Aurora, Tony Levin, Steve Morse,Los Muñequitos de Matanzas, Terry Bozzio, Alexia, Martin Sexton, Dave Nachmanoff (with Al Stewart), Ulver, Jamie Walters, Steve Stevens, Chucho Valdes y Groupo Irakere, and Nels Cline. His productions have charted as far away as Iceland, Greece and Malaysia. He also works on music for non-album projects including the hit Norwegian film Uno and video games Mafia III, Yoku's Island Express and Assassin's Creed Brotherhood. He is the founder of Recording Boot Camp, which helped pioneer the recording intensive concept and has launched an online training series.
DAVE NACHMANOFF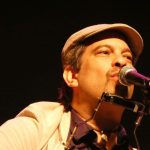 When you hear about the music of a guitar virtuoso with a doctorate in philosophy, who cut his musical teeth performing and collaborating with singer-songwriter Al Stewart ("Year of the Cat"), you know you will be getting something different. In a career that has spanned a dozen albums and thousands of shows ranging from living room concerts to the Royal Albert Hall, Dave Nachmanoff has built a loyal fan base and a unique niche as a performer and songwriter.
Touring, accompanying, and recording with his songwriting hero, Al Stewart, for over 15 years gave Dave the chance to get his own music out in front of tens of thousands of people and gained him international exposure and recognition. Over the years, he has shared the stage with a long list of legends of the folk and rock music worlds, including the likes of Alison Krauss, Steve Forbert, Firefall, John Wesley Harding, and blues legend Libba "Freight Train" Cotten (when he was ten years old). Dave continues to record and tour, playing well over a hundred shows a year in listening rooms, private house concerts, and at other events.
When not on tour, Dave Nachmanoff is busy producing for other artists, teaching master classes around the US and working in his unique niche of writing and recording custom songs. davenach.com
FETT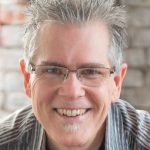 Fett is an independent music producer and engineer, author, music career coach, co-founder of the Azalea Music Group in Nashville, and recording/mixing engineer for the 2015 Australian #1 Album: Jason Owen's Friday Night. He is the author of the popular book "Fett's Mixing Roadmap: A Step-by-step Guide To Mixing Music In The Studio", host of EmpoweringWomenInAudio.com and teacher of hands-on recording and production clinics for women. He is the former Technology Editor for Performing Songwriter magazine, and occasional journalist for CMA Close Up, Drum! and Keyboard magazines. Fett's diverse list of clients includes Davy Jones of the Monkees, Grammy-winning songwriter Don Henry, and international guitar virtuosos Tommy Emmanuel and Muriel Anderson.
PETERSON GOODWYN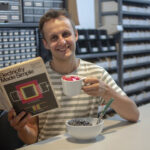 Peterson Goodwyn wants every musician and audio engineer to know how to build, tweak, and repair their own gear. He founded DIY Recording Equipment (DIYRE) in 2010 as a wiki to catalog the world of DIY pro audio. He now conducts workshops, publishes how-to content, and designs DIY kits for DIYRE. In 2014, DIYRE launched the open-source Colour platform for modular, analog signal-processing. Since then, Colour products have found their way into thousands of studios and dozens of designers and have contributed designs to the format. DIYRE's most recent release is the G Bus VCA Compressor, which attendees will have the opportunity to build at the retreat.
NANCY MORAN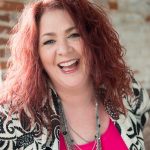 Nancy Moran is an independent, folk-rock/Americana singer/songwriter who has been singing and performing professionally for over 25 years at notable folk clubs, performing arts centers, house concerts and festivals across the U.S. With four solo albums to her credit, The Richmond (VA) Times-Dispatch called her "a [modern-day] Joni Mitchell" as well as "a major force to be reckoned with."
From 2005-2012 she also toured as a member of The Four Bitchin' Babes, an all-female group nationally renowned for their 4-part vocal harmonies and highly entertaining and comedic performances.
As co-founder of Azalea Music Group she teaches musicians, singer/songwriters, indie artists, and other music-moguls-in-training how to get out of their own way so they can get their music out of their basement and into the world at large where it can make a difference. She specializes in working with the not-quite-mainstream and those "second-timers" coming back to music after a long hiatus. But she's also been known to work with actors, writers, storytellers, and other creatives because the principles of pursuing a creative life are often the same regardless of the medium. musicmogulcoaching.com.
Liz has worked in and around the music and entertainment business for over 35 years and is the new administrative coordinator for the California Copyright Conference. The CCC hosts dinner panels, webinars, and mixers aimed at connecting and educating music industry professionals. Prior to that she was the long-time administrative director for the Association Of Independent Music Publishers LA Chapter (AIMP).
Liz also manages producer Ronan Chris Murphy, does copyright research for Skye IP Management and provides music business consulting for artists. She got her creative start at MCA Records and Interscope Music, Interscope Records former publishing company (Ron Sexsmith, Tupac, Matthew Wilder, Possum Dixon, No Doubt, et. al.). Liz also scouted for Atlantic Records and has held positions with management companies, business management firms and law firms, as well as having worked in video production.