Just added: Music Tech guru Chris Kincaid and Nashville based producer Fett. Details coming soon. 
RONAN CHRIS MURPHY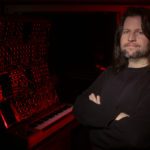 Ronan Chris Murphy has diverse credits ranging from Prog-Rock legends King Crimson to YouTube sensation Tay Zonday to shock rockers GWAR and everything in between, including Tony Levin, Steve Morse,Los Muñequitos de Matanzas, Terry Bozzio, Alexia, Martin Sexton, Dave Nachmanoff (with Al Stewart), Ulver, Jamie Walters, Steve Stevens, Chuch Valdes y Group Irakere, and Nels Cline. His productions have charted as far away as Iceland, Greece and Malaysia. He also works on music for non-album projects including the hit Norwegian film Uno and video games Mafia III, Yoku's Island Express and Assassin's Creed Brotherhood. He is the founder of Recording Boot Camp, which helped pioneer the recording intensive concept and has launched an online training series.
CATHARINE WOOD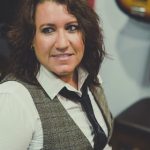 Catharine Wood is an established Los Angeles-based composer/producer & studio owner. She launched her versatile career engineering on high profile commercials – including the first Apple iPhone spot. As a mix/mastering engineer, she has delivered over 500 (both original & client) commercially released songs airing on many major networks. Catharine is a Grammy®️Voting Member, P&E Wing Member and holds positions on the LA Recording School's Professional Advisory Committee and the California Copyright Conference Board of Directors. Her facility, Planetwood Studios, LLC specializes in production & composition services for the Film & TV Industries.
MATTHEW McGLYNN

Matthew McGlynn is a self-described microphone nerd. Matt's first audio project was RecordingHacks.com, which attempted to describe every microphone ever made. It gave him an excuse to buy a *lot* of microphones — absolutely necessary for the research, so far as he told his very tolerant wife. Having way too many microphones gave him the opportunity to take them apart to find ways to make them sound better. He started MicParts.com to sell microphone upgrade parts and kits, bringing joy and sonic self-actualization to DIY aficionados around the world. But because not every recording enthusiast also enjoys solder fumes, Matt founded Roswell Pro Audio, a microphone company whose products come already put together. Roswell Pro Audio borrows from the research and development work done by MicParts, but takes its products in a different direction. Roswell's designs distill the various capsule and circuit combinations into best-in-class offerings that have won acclaim from musicians, home studio owners, and Grammy award-winning producers and engineers.
CHRIS KINCAID
Chris Kincaid is a musician, audio engineer, and educator spending his free time building synthesizers and audio equipment. Chris began his musical path playing electric guitar in rock bands during high school. This led him to a bachelor's degree and then master's degree in music composition where Chris experimented with writing music for solo performers, chamber ensembles, orchestra, and finally ending with his thesis opera, Cephalophore. His time in school also sparked a fascination with music technology, especially recording concerts and live improvisation. Since graduating Chris has had a nonstop career in music and audio. He writes and performs his own electronic music twisting knobs and pushing buttons on modular synthesizers that he has built. He also continues writing classical music, most recently a string quartet inspired by the weaving traditions of eastern Kentucky. Chris's engineering career has spanned the last decade with a focus on experimental and classical music working with folks like the Louisville Orchestra, Longleash Piano Trio, and Rachel Grimes. He lectures at Indiana University – Purdue University, Indianapolis as well as Bellarmine University in Louisville, Kentucky on topics of digital audio, recording techniques, and applied music technology. He has led workshops, presented papers, and sat on panels for music technology and building audio circuits at conferences and trade shows including ICMC-NYCEMF, AES, Musikmesse, PASIC, and AMTA. He recently co-chaired the Audio Builder's Workshop track of the 147th AES conference in New York. His music can be found on Spotify, Bandcamp, and through his own website at ChrisKincaid.com.
JOHN RODD

John Rodd is a music recording, mixing and mastering engineer with decades of experience. He has worked at the world's finest studios, including Ocean Way, Abbey Road, and seven years on staff at 20th Century Fox's Newman scoring stage. John records, mixes, and masters music for some of the top composers in film, games, TV and albums. He has worked on hundreds of film and TV projects including Jordan Peele's US, GET OUT, ELYSIUM, MARVELS INHUMANS, DEATH OF SUPERMAN, BREAKING BAD, and THE LINCOLN LAWYER.
Video game credits include OVERWATCH, CALL OF DUTY: BLACK OPS II, MASS EFFECT 3, STAR WARS BATTLEFRONT, STAR WARS KINECT, ASSASSIN'S CREED BROTHERHOOD, AVATAR, SOCOM 3: U.S. NAVY SEALS, AND WORLD OF WARCRAFT.  www.johnrodd.com.